Jeweltale
Enabling e-commerce for a luxury retailer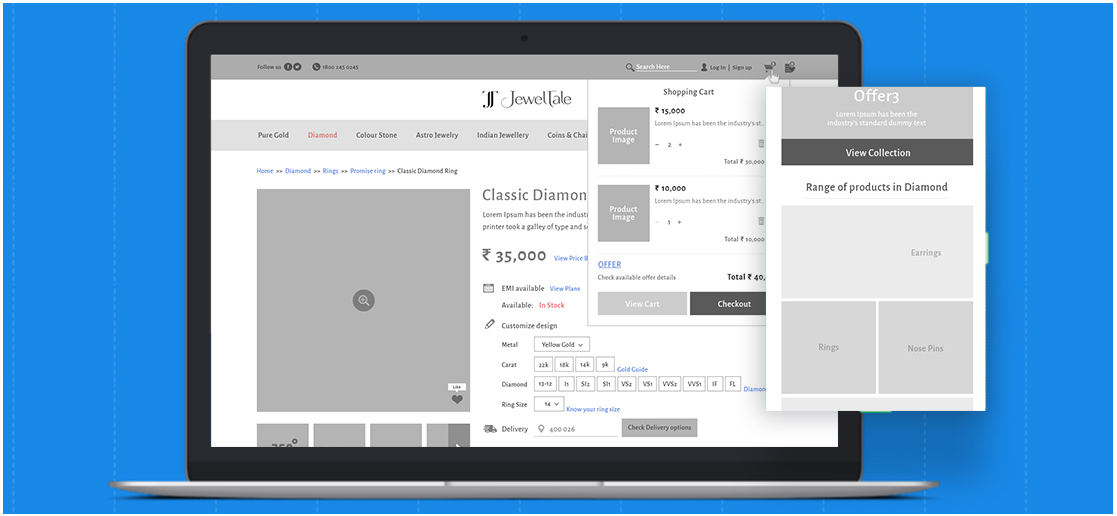 Background
The House of MBj is one of India's pre-eminent luxury jewellery brands. Jeweltale was their online website initiative. We were asked to create the UI/ UX for desktop and mobile versions of the website.
What we did
We created wireframes, Jpegs and associated PSDs for about 25 types of templates
We devised the interaction elements (buttons. Icons etc.) for about 20 key features in this e-commerce website
As opposed to the standard practise of designing a mobile-responsive website, we designed the mobile version independently of the desktop version so that it could be much lighter , faster and also mobile-friendly. There were stringent specs to be followed for maximum file size (kb) for each design (jpeg).
Above all, our talented graphics team created entrancing designs which brought out the exceptional beauty of the fine luxury items being sold.
Results
The designs are there for all to see. The end-result is a high-end website as befits a luxury brand.