Franchisee lead generation
If you are a business looking to expand your retail presence by franchising your operations, we can help you. We can generate franchisee leads for you.
We generate quality leads and at scale i.e. in good numbers. We use your feedback on these leads to refine our online lead generation activities and generate better and better quality leads. We also provide lead management services to help you manage the leads we generate. All leads are warm ones, generated exclusively for you.
Our franchisee lead generation and management services
We typically generate leads using online advertising. This allows us to generate leads at scale. Also, the advertising is shown to a targeted (relevant) audience, leading to relevant leads.
Leads may be also got organically from websites, from visitors going directly to or through a search to the website. A good website and the implementation of search engine optimization practices can increase the number of such leads.
We do not generate leads through cold calling, nor do we fix appointments or have our own database. Our leads are warm and exclusive and generated exclusively for you.
Franchisee lead generation: value-additions
Ours is a complete 360 degree franchising solution, because of the following value-additions:
1
Lead quality
95-98% genuine leads from a variety of platforms
2
Awareness
Maximum awareness among the right audience of your product or service
3
Lead analytics
Optimization of lead generation campaigns through data analytics
4
Lead management
Advanced lead management system to assist you in prompt and efficient follow-up of the leads
5
ROI focus
Constantly focusing on quality of leads to give better ROI
Case Studies
Cafe chain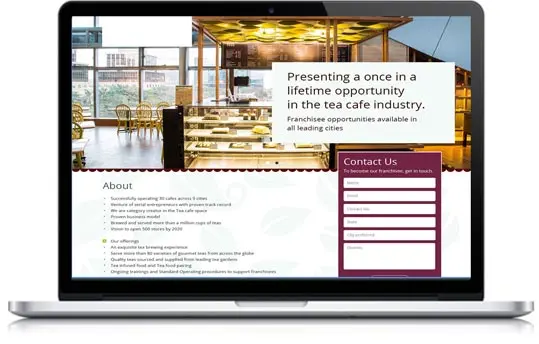 Business


Beverages Retail Chain

Investment required


35 to 50 lakhs

Websites used


Google, Facebook, GDN, LinkedIn
Education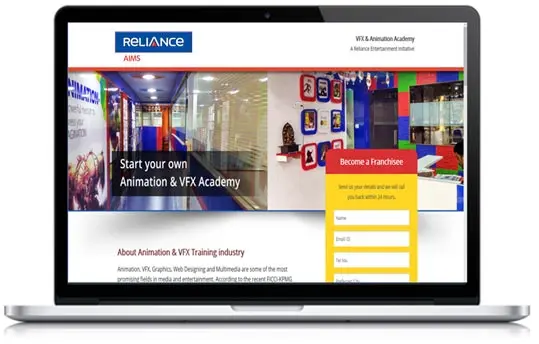 Business


Training academies for IT, Automation training, Cabin crew and Hospitality, English, Banking exams coaching etc

Investment required


5 to 50 lakhs

Websites used


Google, Facebook, GDN, Remarketing, YouTube
Geographies


All cities-India

Number of franchisee leads per day


5+
Explore some of our services