Iris Home Fragrances
Brand-building and gifting sales for home fragrance products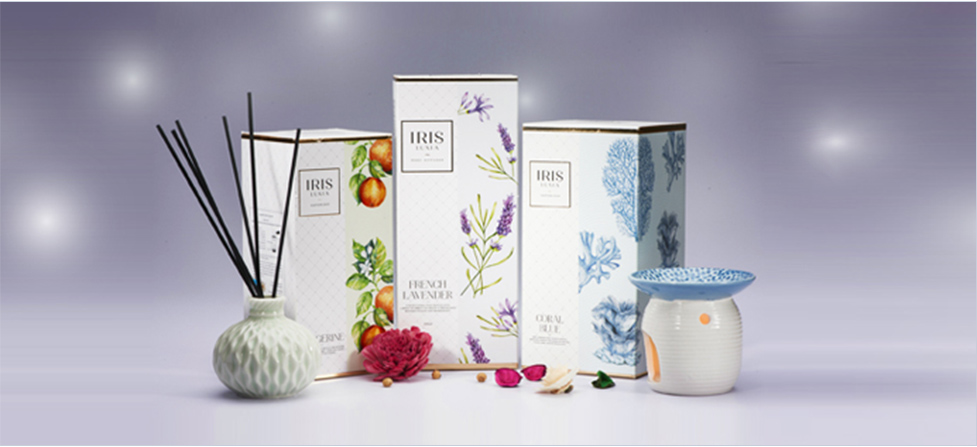 Background
India's leading fragrances company, owners of the well-known brand Cycle Agarbathies, wanted to popularize its range of exquisitely designed, uniquely scented home fragrance products sold under the brand names Iris and Iris Celeste.
Improving the awareness and purchase intention for these brands among the upmarket households in urban India and an increase in gifting-related sales were the two important objectives set for Interskale.
What we did
As the potential market is vast and the ad budgets relatively modest, we developed a media strategy that can give the best bang for the buck. We used a combination of demographic and custom audience targeting for Google Display Ads. The display ads were impactful. Hard working Google Search Ads were created. LinkedIn Ads were developed to target the bulk gifting buyers.
A visually pleasing microsite was created to showcase the product range, the gifting offers as well as the company owned boutique outlets carrying these brands.
Multiple campaigns were created and launched in quick succession: campaigns for corporate, hospitality, wedding, Diwali festival, New Year's and personal gifting; monsoon and other seasonal promotions to get walk-ins to the company's outlets
Results
There was an uptick in consumer demand: improved shelf space was seen among the modern trade outlets in key metro markets. A good number of gifting enquiries were received. The company received its largest ever corporate order. There was a high frequency of incoming calls. The client entrusted us with additional responsibilities for some of their other brands.
Linkedin ads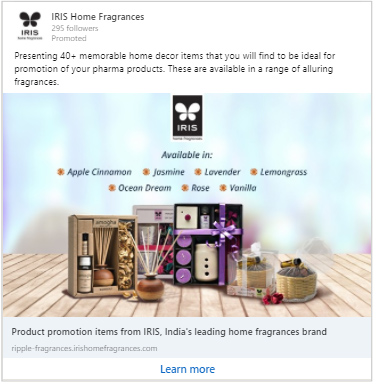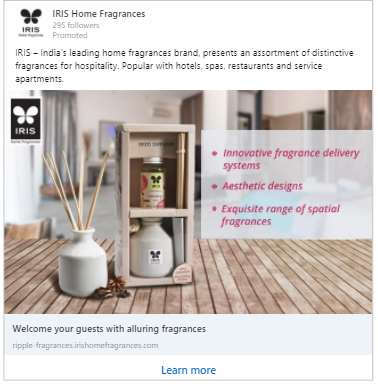 GDN ads